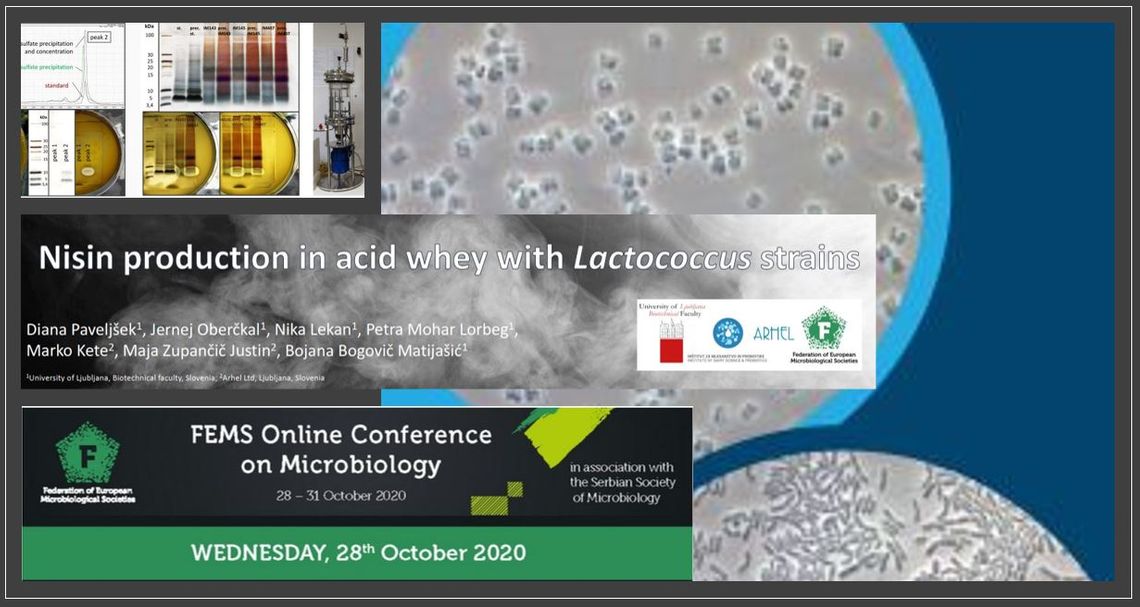 20.10.2020 by MZJ 0 Comments
Presentation of the results of nisin production at the FEMS web conference
The results of the cultivation of lactococci, lactic acid bacteria that produce the antibiotic nisin in the residual acid whey, were also presented at the international conference of the Federation of European Microbiological Societies.
The FEMS (Federation of European Microbiological Societies) web conference in cooperation with the Serbian Society for Microbiology took place between 28 and 31 October 2020.

You can download a poster presented at the conference entitled "Nisin production in acid whey with Lactococcus strains".

In laboratory and pilot tests, researchers at the Institute of Dairy Science and Probiotics demonstrated successful growth of lactococci and nisin production, confirming the possibility of alternative use of acid whey to obtain new products with high added value.
Prenesi
Feed