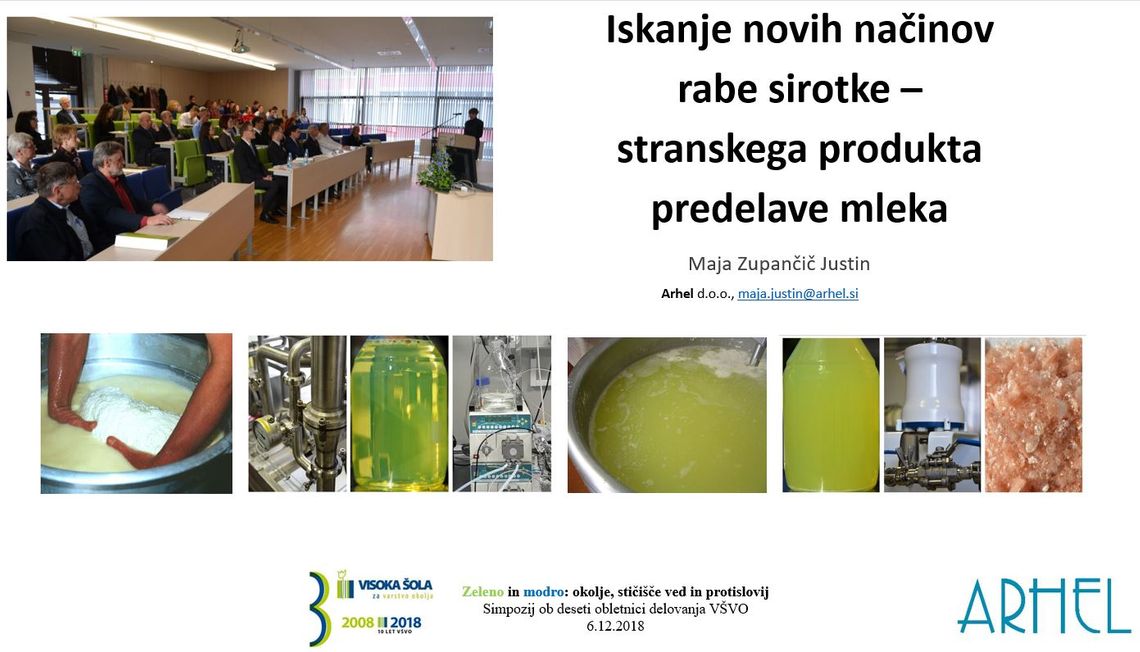 06.12.2018 by MZJ 0 Comments
Presentation of the project at the Symposium on the tenth anniversary of the College of Environmental Protection in Velenje, Slovenija entitled Green and Blue: the environment, the intersection of sciences and contradictions.
At the symposium, the contents of the LIFE for Acid whey project were presented with the lecture Finding New ways to use whey - a by-product of milk processing.
Twenty-two presentations at the December 6, 2018 event in Velenje covered a wide range of scientific and technical knowledge in the fields of environmental protection, nature protection, environmental technologies and sustainable development, which are combined in interdisciplinary study programs of the College higher education programm. The Symposium also featured a Proceedings.
Feed