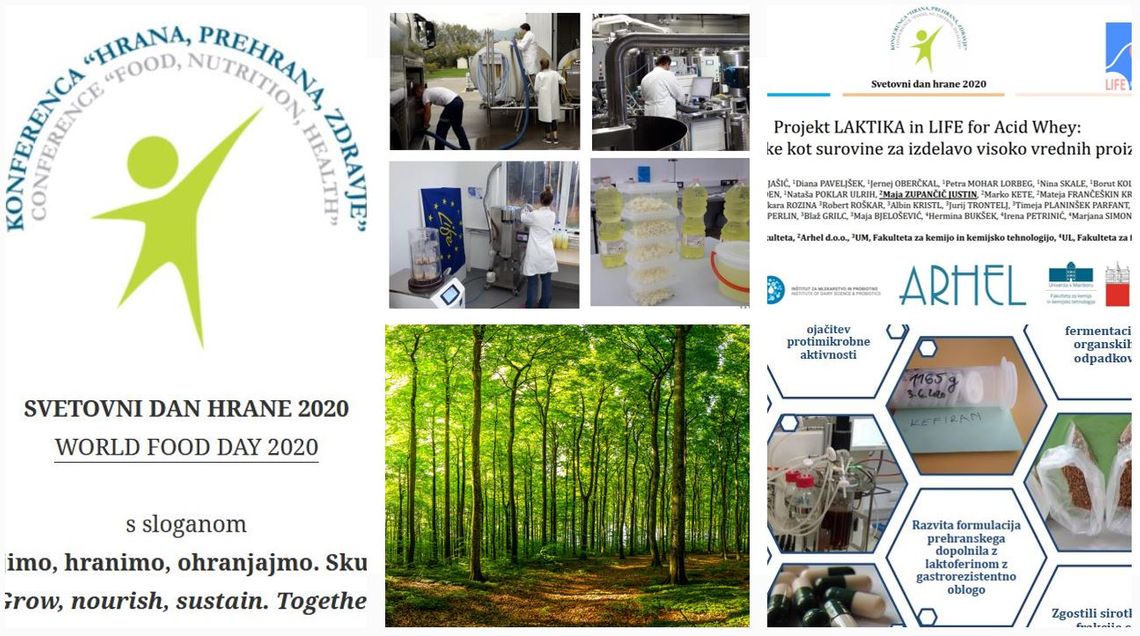 20.10.2020 by MZJ 0 Comments
Presentation at the annual conference Food, Nutrition, Health
The development projects on advanced possibilities of whey treatment and reuse, LIFE for Acid Whey and LAKTIKA, were presented as part of the annual conference "Food, nutrition, health", which took place this year under the slogan of World Food Day 2020 "Grow, feed, preserve".
The event was organized by the Ministry of Agriculture, Forestry and Food, the European Center for Peace and Development, the European Food Technology Network and GRM Novo mesto - Center for Biotechnology and Tourism. The event took place online between 15 and 16 October 2020.

Here you can see the conference program and an abstract of our presentation entitled "Use of whey as a raw material for the production of high value products".
Prenesi
Feed