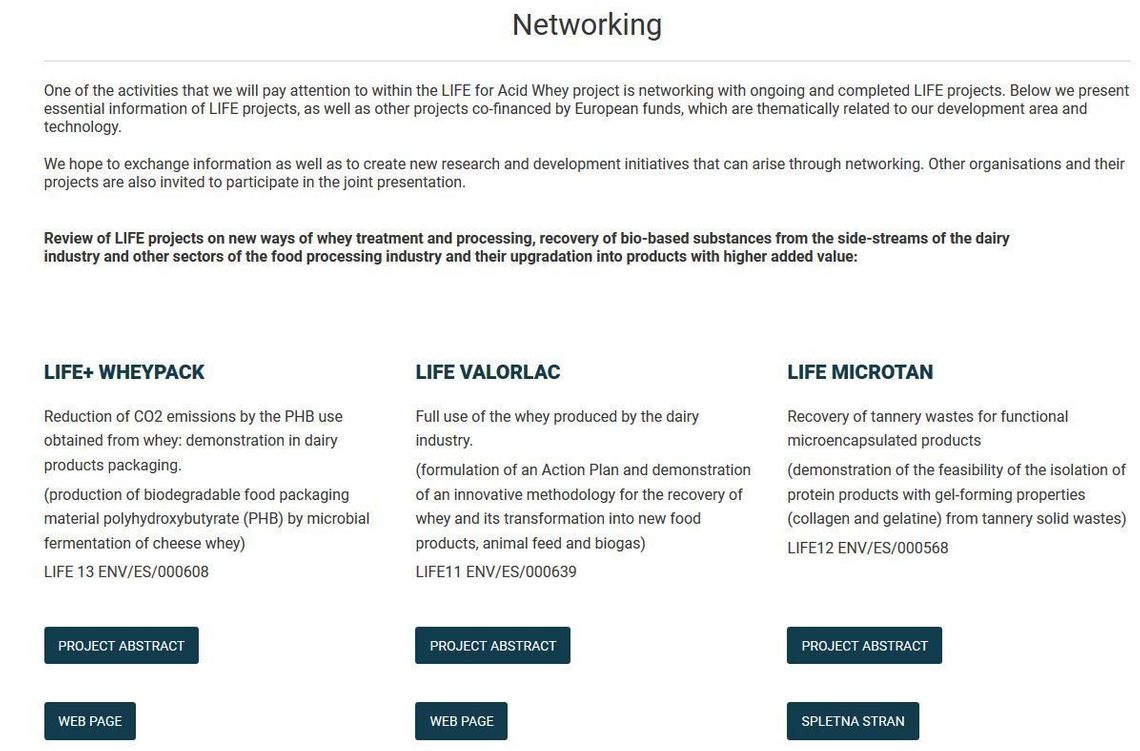 18.03.2018 by MZJ 0 Comments
Networking within the LIFE for ACid Whey project
Networking with existing and completed projects with related content is an important activity of the LIFE for Acid Whey project.
One of the activities that we will pay attention to is networking with ongoing and completed LIFE projects. On the website, we have presented a set of active and completed LIFE projects and other projects co-financed by European funds, which are thematically related to our developmental field and technology. The presentation can be found under the "ABOUT THE PROJECT" tab. Related projects address various ways of rational water use in dairy industry, multiple possibilities of treating whey to reduce environmental footprint (wastewater treatment technology), its use as a medium for the production of other useful raw materials and the extraction of individual whey components.

We hope to exchange information as well as new research and development initiatives that can arise through networking. Other organisations and their projects are also invited to participate in the joint presentation.
Feed