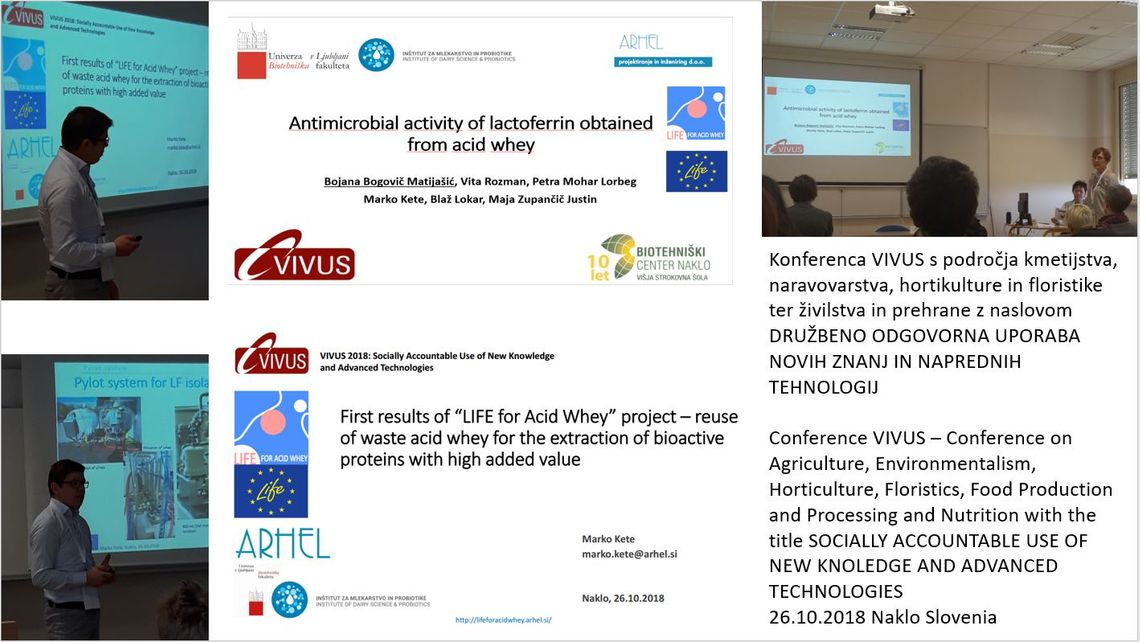 05.11.2018 by MZJ 0 Comments
Konference VIVUS 2018, Naklo, Slovenia
At the conference we presented the first results o LIFE for Acid Whey project with two contributions.
We presented the effectiveness of a selected technological approach for the use of acid whey for the extraction of bioactive proteins, as well as the results of the antimicrobial activity of lactoferrin derived from acid whey.
Conference abstracts and papers can be download from the following link.

Feed